Find out in under 3 minutes if you need probate by completing our short questionnaire 
Don't Do It Alone...
We are here to help
Losing a loved one is an awful experience and very stressful. There can be a great deal of work involved in sorting out the affairs of the deceased estate and all this comes at a time of great loss and grief.
We're here to reduce the burden and guide you through the entire process.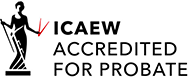 For Free Advice call the experts on
01603 552028
"THEY CALLED ME BACK WITHIN 30 MINS, ANSWERED ALL MY QUESTIONS & CONCERNS, VERY FRIENDLY, REALLY HELPFUL!"
We understand that life isn't always straight forward. You might have a complicated estate to deal with.
Speak to one of our specialists – let us help you. Call us today on 01603 552028 or use the button below to request a call back ASAP.